Episode CORE 5 Series In-Ceiling DVC Sur Speaker ea 6" 
CPD SKU
EPI-ES-CORE-56-IC-DVCS
Episode® CORE 5 Series In-Ceiling DVC / Surround Speaker (Each)
The all-new Episode CORE Series delivers stunning sound at a great price without sacrificing performance. With a comprehensive line of in-wall and in-ceiling speakers, including all-weather and dual voice coil/surround hybrid models, you can deliver an immersive audio experience and excellent value. Our competitive pricing combined with our award-winning programs, service & support, plus online and local shopping experience make the Episode CORE Series the perfect choice for your business.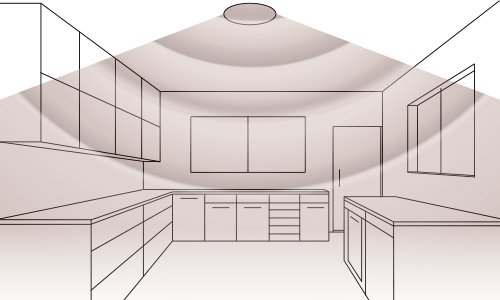 Sound Backed by Science
We designed the CORE Series based on NRC (National Research Council) scientific principles that adhere to three philosophies for true and accurate sound: low distortion, wide dispersion, and flat frequency response. These design goals combined with the excellent value of the CORE series let you install an immersive soundstage for more customers than ever before, transforming their listening experience at an excellent price.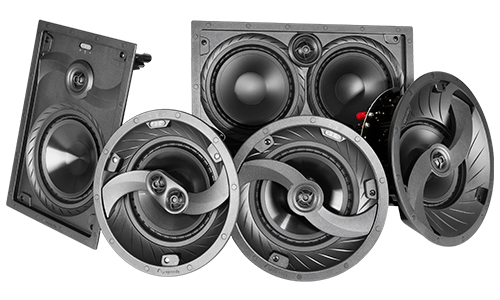 A Comprehensive Product Line
The CORE Series offers a comprehensive line of speaker options, providing plenty of solutions for every install. With three different individual series, in-wall and in-ceiling options, and even all-weather solutions, the Episode CORE Series is a great line for expanding your audio business.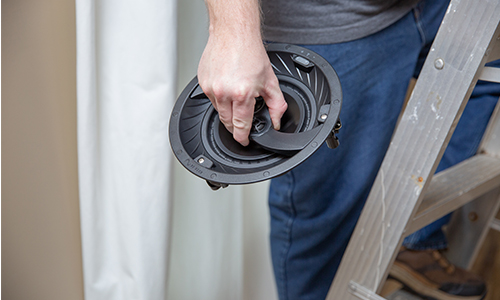 High-Value Performance
Episode is an integrator-driven speaker brand aimed at making you profitable without sacrificing quality. Episode CORE speakers reinforce this goal by providing outstanding sound with proven scientific engineering at a price point that protects your margins with integrity.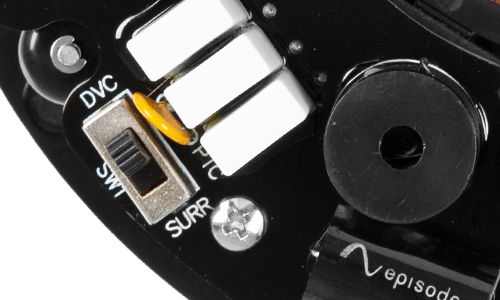 Dual Voice Coil + Surround Hybrid
Take advantage of the flexibility of a speaker with two applications. Dual voice coil mode allows for stereo reproduction from a single point source, making it perfect for smaller rooms, bathrooms, hallways, etc. Or use surround mode, which turns the speaker into a single channel/dual tweeter bipole design, perfect for use in home theaters and media rooms for surround channel reproduction.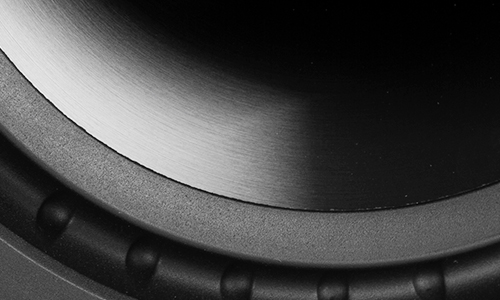 IMG Woofer
The CORE 5 series features an injection-molded polypropylene cone that provides an audible difference in sound performance with increased audio dispersion.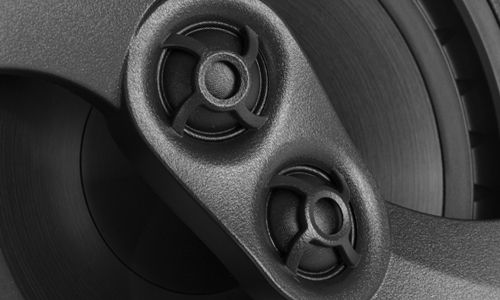 Teteron Dome Tweeter
Made of durable Teteron material, these tweeters allow for increased sound clarity at higher volumes.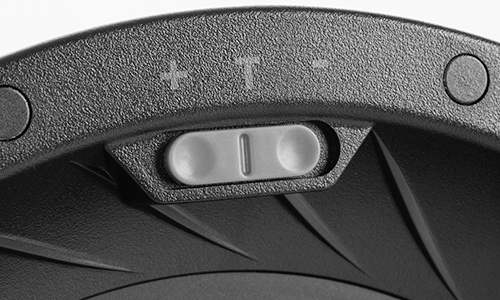 Tweeter Adjustment Switch
Tune the speaker to the room by +/- 3dB using the easily accessible tweeter adjustment switch.
Tweeter Bridge Handle
The tweeter bridge doubles as a handle to help installations go smoothly.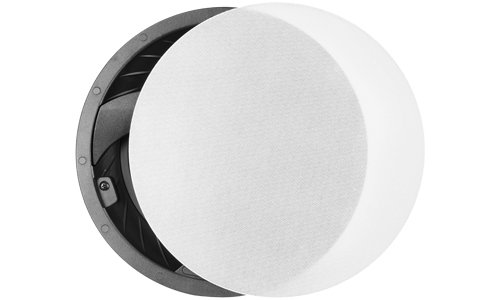 Bezel-Less Grille
This speaker features a bezel-less grille to provide a smooth, clean finish when installed. Episode also offers a wide variety of other grille options to give you a seamless solution for any install.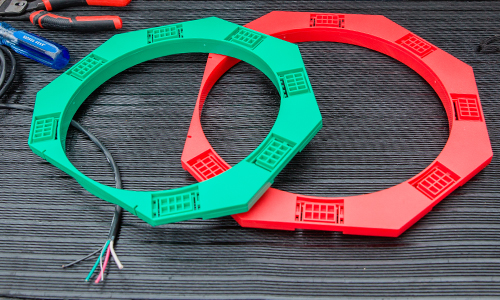 New Construction Brackets
All Episode speakers share the same cut out dimensions and new-construction brackets, allowing you to reserve your spot in the ceiling or wall for trouble-free installs. They also work with all Signature by Episode speakers, giving you the option to upgrade your customers at any time!
More Information

| | |
| --- | --- |
| Special Order | No |
| Brand | Episode |