FX Luminaire VE ZDC Down Light Zone & Dimming & Color w/Luxor
FX Luminaire® VE ZDC Down Light with Luxor® Technology
The VE softly illuminates areas from above when hung from trees or architectural elements, producing an elegant moonlighting effect to highlight any outdoor area. The VE is compatible with Luxor technology for zoning and dimming capabilities.
Product Availability - FX Luminaire has an extensive product line. SnapAV inventories the most frequently purchased. Our SnapAV ProStores have the ability to order other FX Luminaire products you may not see on the website, 
click here
 to find the branch near you.

Next-Generation Landscape Lighting Control
Luxor is FX Luminaire's premium lighting control option and the most advanced and flexible low-voltage landscape lighting transformer on the market. Luxor incorporates zoning, dimming, and color capabilities into a single control system using a simple two-wire path installation.

Set the Mood
Zoning programs lights into preset themes for outdoor activities like barbecues, meetings, or parties. Dimming adjusts desired dimming percentage anywhere within a system. Create up to 250 individual lighting groups that can be controlled independently and dimmed from 1–100%.

Color Your World
Luxor features 30,000 vibrant colors using state-of-the-art RGBW LED technology to create custom lighting themes for outdoor holiday displays, sporting events, company parties, or special occasions. Plus, adjust color temperatures for distinctive looks throughout the year.

Bring the Outside In
Seamlessly integrate the next-generation capabilities of the Luxor lighting controller into smart home systems to enable one-stop management of indoor and outdoor living spaces. Luxor fully integrates with leading home automation solutions.

Designing with Down Lights
These down lights provide clean transitions and effective top-down illumination that mimics natural moonlight in any outdoor installation. They offer unrivaled optical flexibility and limitless design potential to enhance architectural elements and create the illusion of additional space.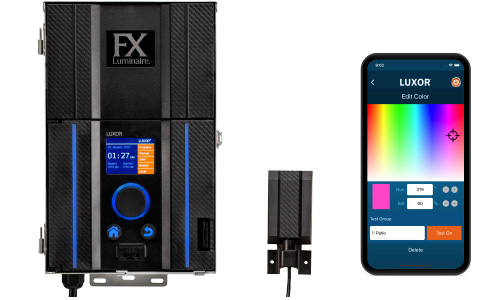 Versatile Control Options
Use the Luxor Wi-Fi module and the Luxor app to adjust fixture intensity and color, create unique themes, and fine-tune color palettes from anywhere! Plus, this controller can be hardwired for added convenience.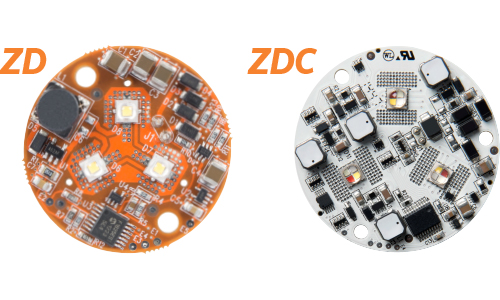 PowerBoard™ LED Technology
FX Luminaire LED systems deliver optimal performance in any environment. Built-in optics platforms provide a simple configuration for selecting color temperatures and beam angle spreads.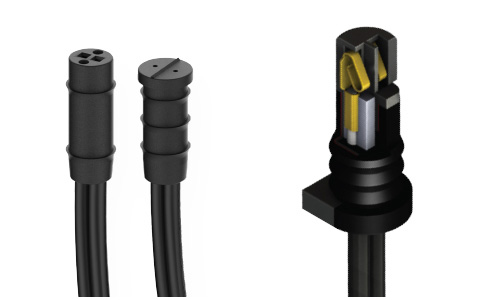 MoistureBlock™ Technology
MoistureBlock technology provides an additional layer of protection from outdoor elements to prevent moisture intrusion that could lead to corrosion and electrical failure.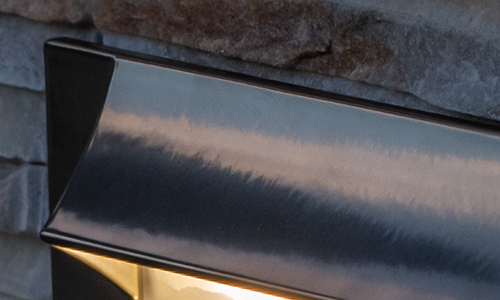 Engineered to Withstand the Elements
All FX Luminaire products are manufactured to the highest ISO standards with a wide selection of premium materials.
More Information

| | |
| --- | --- |
| Special Order | Yes |
| Brand | FX Luminaire |