Luma Surveillance 410 Series Bullet IP Outdoor Camera - Gray
CPD SKU
LUM-LUM-410-BUL-IP-GR
Luma Surveillance™ 410 Series Bullet IP Outdoor Camera
Our cost-efficient mini-bullet IP camera features ultra-clear 8MP resolution with WDR and advanced motion technology. A dedicated third video stream offers improved image clarity on control systems, and LumaLink support makes set-up and monitoring a breeze. For easy mounting, pair with bullet junction box in white (LUM-MNT-JNT-BUL-WH) or grey (LUM-MNT-JNT-BUL-GR) or with bullet flush mount in gray (LUM-MNT-FLUSH-BUL-GR) or white (LUM-MNT-FLUSH-BUL-WH) for a clean install.

---
---
Key Features
High-Definition
This Luma camera offers high-definition 8MP to deliver 4K images up to 3840×2160. They also provide balanced lighting and clarity through WDR.
Cost-Effective 4K Solution
The Luma 410-Series IP camera offers an 8MP camera at a profitable price point, allowing you to install the very best for more of your customers.
Low-Maintenance
Luma bullets offer ease of install and are less susceptible to IR glare from dirt and dust that might accumulate over time, making them easy to care for.
Low-Profile Housing
These mini-bullet cameras have a small and sleek profile to blend in while still offering the highest quality security footage.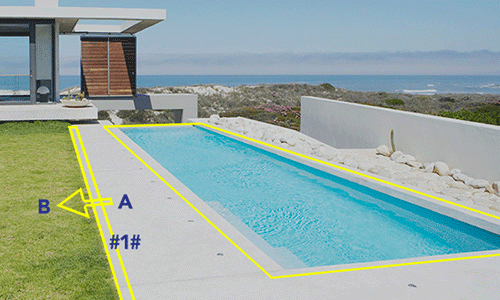 Smart Motion Technology
Schedule email notifications and alerts based on new line crossing or custom intrusion settings. Postal worker pulls into your client's driveway? You can set an alert to notify or start recording the second a truck crosses the line. New intrusion detection settings can also trigger an event based on movement in a custom box area, so you can capture movement from the fence line in a backyard.
Dedicated Control Stream
These cameras offer a third video stream optimized for control system streaming. Using this stream, you can provide clear HD video to a control system at 4K. The third H.264 stream is independent from the full resolution H.265 main stream.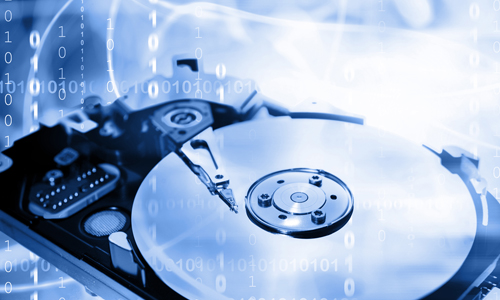 Storage-Friendly Encoding
Our Luma IP cameras support the H.265 video codec. This updated codec uses roughly 40% less data than H.264, achieving the same footage quality while nearly doubling the efficiency of your recorder's hard drive storage space.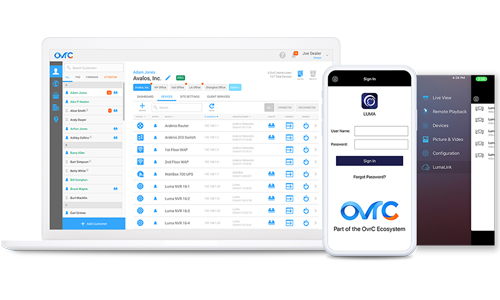 LumaLink Support
LumaLink offers P2P service, fast setup, and more security than traditional port forwarding and DDNS. Normally, you would use LumaLink with an NVR for direct access to the system, but in cases where you just have a standalone camera with no NVR, LumaLink is now supported by Luma cameras.

Learn more about LumaLink
---
Custom Settings for Day or Night
Set the optimal custom levels for any time of day.

Wide Dynamic Range
Adjusts near field brightness for dimmer parts of the scene by combining both long and short exposure frames, compensating for shadowy areas created by overly bright image sections.

Backlight Compensation
Amplifies the normal video signal in dim conditions to draw out even the lowest light across the entire scene.
---

We make high-definition surveillance look easy.
More Information

| | |
| --- | --- |
| Special Order | No |
| Brand | Luma™ |